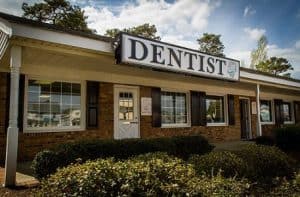 2245 W Great Neck Rd, Virginia Beach
Welcome to the West Great Neck Office in Virginia Beach
We are conveniently located in the north great neck area of Virginia Beach.  Our Dental office is quaint and personable.  We see children and adults and want to provide the best care for you.
Have a Dental Question, We can help
We are in your neighborhood and your network
We file for almost all dental insurances and are in network with the major dental insurances. Don't worry about insurance because we will file and process your insurance claims and answer all your questions.
No Insurance. No Problem.
We strive to provide a comfortable friendly atmosphere. Our goal is to provide the same care we would our family members. There is nothing more important than your comfort and confidence.
Replace Missing Teeth
Dr Kevin Leong is an expert at Cosmetic dentistry, finding a natural approach to create a beautiful smile.  Learn how Dr Leong changes peoples lives by creating healthy smiles.
We Cater to Cowards
Just ask our existing patients who have been scared to go to the dentist. We are here to help those in need.
No Insurance No Problem
Join our membership club. If you are retired or without insurance DentalSure is a discount plan right for you. Save money every visit. Available at our Virginia Beach Office's