Office Locations
Dental Offices in Virginia Beach and Norfolk.
Patient Reviews
Patient Reviews from the last 10 years.
Welcome – At Partners in Dental Health we provide family, cosmetic, holistic and implant dentistry. Our Dental Offices in Virginia Beach and Norfolk are modern and offer a comfortable atmosphere for the whole family.

Our highly trained expert staff and doctors are committed to providing quality dentistry. We offer affordable dentistry for those with insurance and those with no insurance. The Virginia Beach and Norfolk offices have convenient hours to work around your schedule.
Dental Office Info
Some Statistics
I just moved here a month ago, and had an accident resulting in my front tooth being chipped. My experience with this business was wonderful. I was able to make an appointment within the week, and the front desk attendants were. Dental Reviews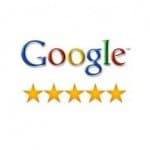 So excited to find Dr. Kent for my cosmetic dentistry work! I am no longer afraid (not as much) to visit the dentist. His hygienist is excellent. Lots of respect in the office.I was using the Virginia beach Office but now I come here. Dental Reviews
Have been a patient of Dr. Kent's for over 25 yrs. Would not consider another dentist. Travel from Suffolk to Virginia Beach for care. There are many dentists who are closer, but I trust Dr. Kent. Dental Reviews
Our Dental practice is growing because we listen to our patients
We have a progressive dental practice with great employees that contribute to betterment of our patients and the improvement of dentistry.  Our practice is owned by the Dentists and they strive to put the patients first for all their needs.  We do this by using materials that are safe for your mouth and body, by improving the methods and technology to make it a better patient experience and better long term outcomes.  We use natural products and holistic alternatives when appropriate for our patients.
Our practice has grown by providing an honest assessment of our patients needs and delivering with a gentle hand.  That is why patients keep coming back and referring their friends.  We hope you decide to meet one of our Doctors and let us be your partner in dental health.