Are Denture right for me?
Dentures are affordable and can be beneficial to your life and well being.  They will allow you to smile again and eat healthy delicious food.  The dentists at Partners In Dental Health want to make the best dentures for you to use and enjoy.  We are committed to making high quality, affordable dentures.  We also repair existing dentures to prolong the use of your current dentures. Removable Dentures Removable dentures are for our patients that are without all of their natural. When the teeth are removed we are left with a ridge of gums on the upper or lower parts of our mouth that support a denture.  They rely on suction and the support of your jaw to stay in place while talking and eating.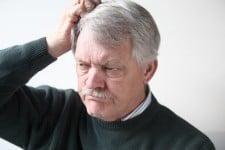 To help you make an educated decision regarding dentures, here are some of the pros and cons of this procedure:
Helps improve your smile and your appearance
Boosts a person's self esteem
Helps make you look younger
Affordable teeth replacement
Removable dentures require time to adapt
Learning curve for eating and talking
Removable dentures need to be cleaned and adjusted.